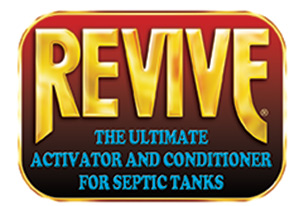 Revive - ultimate
For older and slower running septic systems. Revive ultimate will have your system running the way it should. The the five pound bag lasts 37 weeks.
✔

Environmentally Safer

✔

100% Biodegradable

✔

Eliminates Odours

✔

Reduces Solids

✔

Safer To Use, Handle & Store

✔

Saves Money
Order 5 lb bags to treat slow running or older systems on-going.